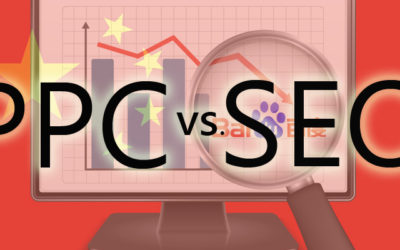 SEO and PPC are the two basic options for boosting traffic to your website. Choosing between PPC vs. SEO for Chinese market is often a difficult decision to make.
Up until the middle of 2016, Chinese PPC, especially with Baidu, was, on average, delivering better returns than SEO. This was due to several factors:
First, the search results, especially for popular terms, were dominated by paid ads. In some cases, hardly any organic results would be displayed in the first page;
Second, there was little visual distinction in Baidu between paid and organic results and most people couldn't even tell the difference.